Complete list of the most essential restaurant items
Starting a restaurant business requires all kinds of restaurant equipment that you are going to need when growing your business stronger. If you decided to refurbish your current restaurant business, you're going to need a list of the most important equipment for restaurants.
We have made a complete list of restaurant equipment naming every tool that you are going to need!
List of restaurant equipment
Restaurant equipment and tools are divided into six sections. Each section has different tools specific to the usage of that part of your restaurant.
Cooking equipment
Refrigeration equipment
Storage Equipment
Food prep equipment
Small wares
Janitorial equipment
With this list, you don't need to worry about empty spaces and empty shelves. Do note that if you are running a special kind of restaurant or using a unique type of cooking style, you might need different types of equipment.
Cooking equipment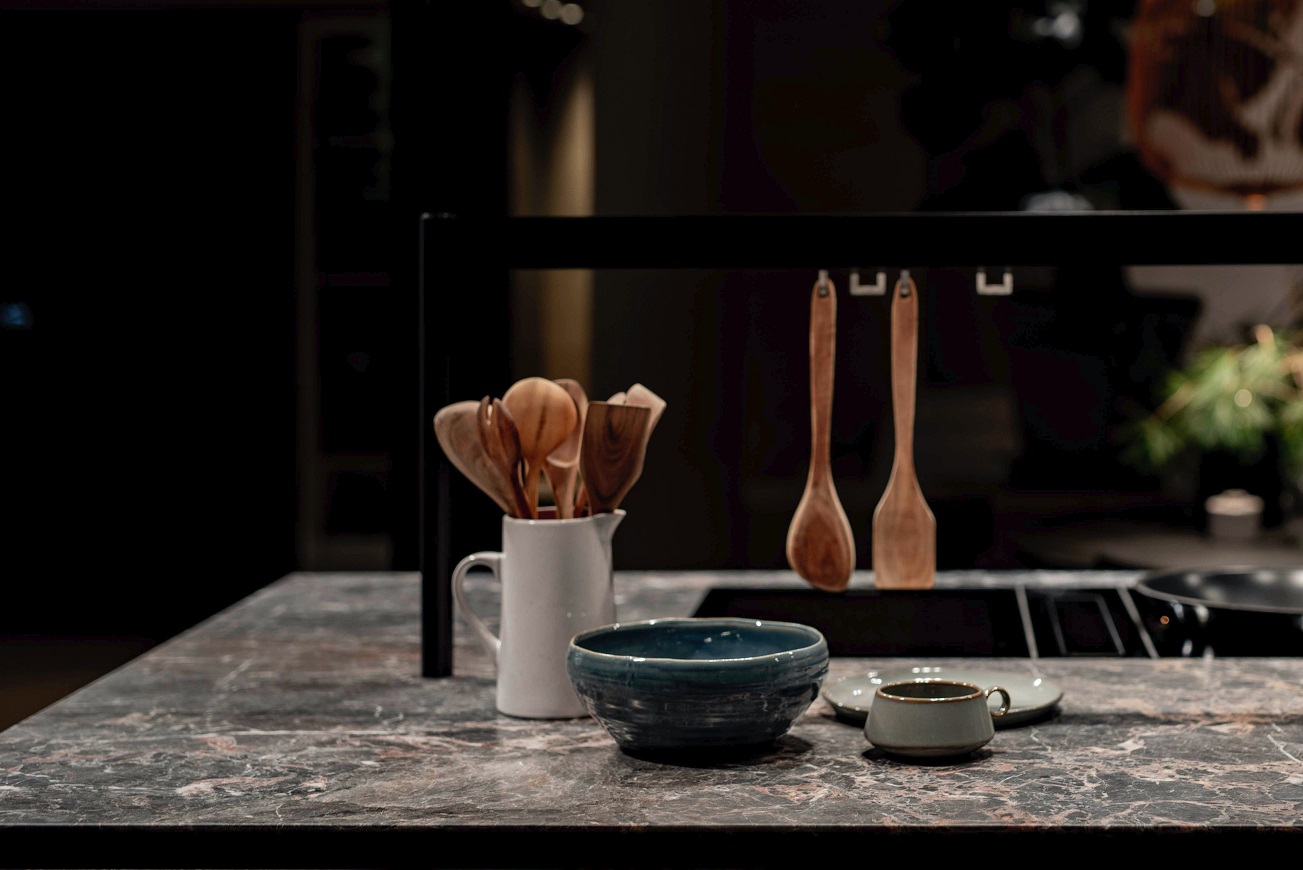 The kitchen is the heart of every restaurant! The core place where all of the delicious dishes on your menu get prepared and served to the customers. Most restaurant owners tend to prioritize their kitchen and equip it with the most tools. Depending on your capacity, owning these tools will be a huge advantage in your business.
Oven: The key equipment of every kitchen. You can use an oven to do all kinds of stuff that is related to perfect cooking. Considering your capacity, you can own more than one oven.
Range: if you struggling with space, you can try using a range instead. A range is a bit of everything and you can do pretty much all kinds of cooking activities with them. Ranges have a source of fuel for both gas and electricity.
Deep fryer: Deep fryers are pretty much common in every restaurant. You can use them to make all kinds of popular dishes. If your menu doesn't evolve fried dishes, you can skip this equipment or just simply use an air fryer instead of a deep fryer.
Grill: Grills are an amazing piece of equipment for all meat lovers! Usually, grilled-style restaurants use them to make the perfect dishes with the most delicious taste. Some vegetarian restaurants use grills to make unique dishes too.
Griddles: they are similar to grills but they mostly use electricity or gas as their source of fuel. They make an amazing tool for all sorts of dishes.
Microwaves: although microwaves are not really popular in fine dining restaurants, they are still pretty good equipment for reheating and defrosting products.
Coffee brewer: mostly used in café and bakeries but they are still nice to have as an addition to your beverages. If you have a breakfast menu coffee brewer is one of the tools you're going to need.
Toaster: toasters are perfect for breakfast menus. Toasters are most popular in café and bakeries.
Salamander: another useful piece of equipment is a salamander. They used to melt the cheese and toast the food products. You can even roast small fish with them and they come in both gas and electric.
Kitchen display system: KDS or kitchen display system is one of the most useful tools for any kitchen. Transporting orders in seconds to the kitchen and updating the orders with each edit on them. A kitchen display system is a must-have tool for every restaurant.
A kitchen display system (KDS) is a new technology for restaurants that helps you to improve your service and brings you more efficiency. DirectDay POS group is the best option to buy your new KDS from! With different plans to suit your business and mostly a Free-plan to help you get started with your business!
Refrigeration equipment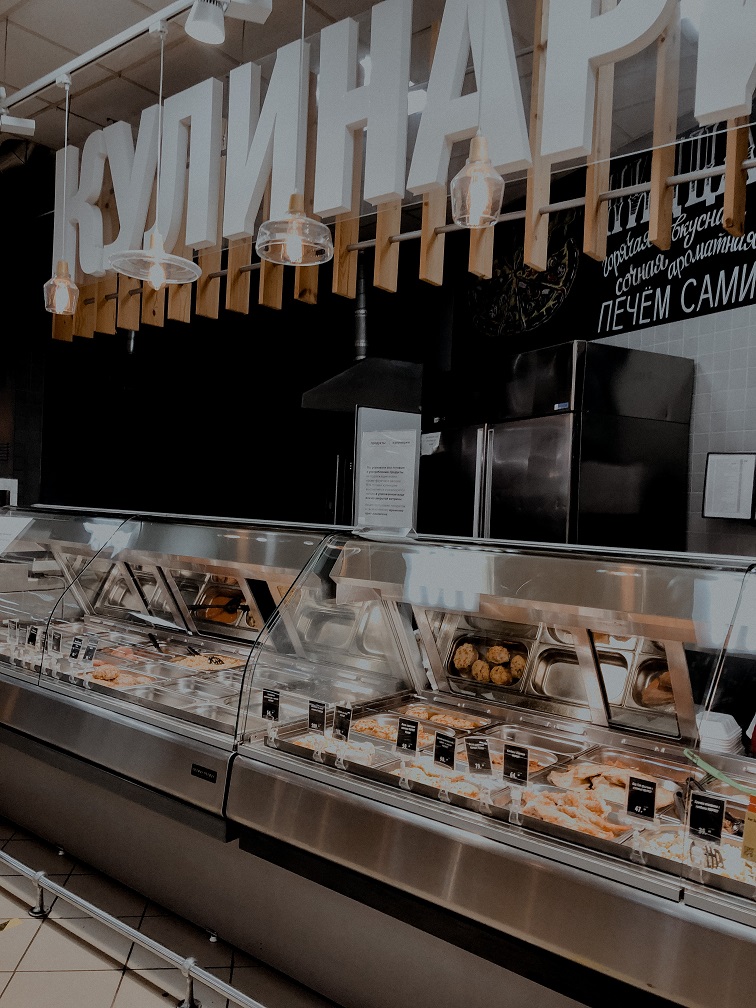 This part of restaurant equipment mostly depends on the style of your cooking and restaurant. With considering that, you can use any refrigeration units that suit your space.
Refrigerator: there are a lot of refrigeration types for restaurants like walk-in refrigerators, under-counter chillers, and reach-in coolers. Depending on your style, you can go with any type of refrigeration that you like.
Freezer: another important cooling unit for restaurants that comes in different types and sizes. You can go with any type that fulfills your needs.
Beverage dispensers: most casual-style restaurants tend to use beverage dispensers a lot. They are great for a self-service experience and customers would enjoy having that in a restaurant.
Storage equipment
As much as other tools and equipment, storage equipment are important too. They are a great way to store your ingredients and smaller tools in a neat way. Considering your space, you can use storage equipment in any size that you need to help your restaurant look clean.
Shelving: they come in different sizes and configurations and allowing to use them in any place that you need. You can store different ingredients on them, use them to store your dishes and store small tools on them.
Utility carts: another useful tool for a restaurant is a utility cart. They are used to carry heavy items with them or serve dishes or beverages to customers.
Sheet pan racks: bun pan racks or sheet pan racks are useful for storing hot dishes before serving or as the name goes storing bun pans. They are mostly used in bakeries but they make a useful tool in restaurants too because of their shape.
Food storage containers: they are the best way to store all kinds of products and ingredients. They come with airtight lids and tagging which you can use to write the name and dates on them. You can customize them further by color-coding them.
Drying racks: a great way to dry your equipment and store them to keep them sanitary. You can also use them to dry any of your dishes and glasses.
Food prep equipment
Other kitchen-related tools are important just like other kitchen equipment. Food prep equipment has a smaller list compared to other kitchen tools but depending on the type of your restaurant they can be different.
Food processors: one of the most useful tools in any kitchen. You can mix and combine any ingredients you need.
Prep tables: a great way to keep your food prep tools in a place and do the prep on them.
Mixers: comes in different sizes with different uses. Every restaurant will be going to need one eventually and some restaurants with different styles might need them more.
Spice grinder: the best way to make fresh spices to make the best dishes possible. Also comes in different sizes and powers depending on how much you need to use them.
Small wares to complete restaurant equipment
Compared to bigger equipment, small wares are just as essential as them. They come in more uses and most of your staff might work with them at the same time so be sure that you have them in stock enough.
Chef knives: these kinds of knives are different from regular knives. They have more quality and sharpness and they are designed for professionals to work with. Always having enough sets of chef knives will save you a lot of time while cooking and they will increase the speed of working.
Kitchen spoons: a must-need set of tools for every kitchen to do all kinds of cooking chores.
Cutting boards: always need to have them in enough numbers. An unmistakable tool to choose from and is always useful around the kitchen.
Mixing bowls: come in different shapes and sizes for every daily use in kitchens.
Pans: be sure to have the best quality pans in all sizes for the best results on dishes.
Pots: there is a huge selection of pots and each one is useful in its own way.
Janitorial equipment
It's important to always work in a clean and sanitary environment, especially in restaurants. You need all of the tools that are used to keep your restaurant clean and always cleaning is essential for every restaurant. This is the list of the most useful janitor equipment.
Scrubbers and sponges
Cleaning rags
Foodservice sanitizers
Recycling bins
Mops
Brooms
Cleaning chemicals
Restaurant equipment is the tools that are used in a restaurant like stoves, ovens, and tables.
Kitchen equipment is the set of tools and appliances that are used to make the dishes or prep. The most known examples of kitchen equipment are pans, chef knives, and mixers.
The most used equipment in every kitchen is an oven, ventilation system, prep tools, and cooking equipment.
Source: webstaurantstore.com