Waiter app
Usually, waiter apps are used to make the waiter's job easier and faster and they mostly get installed on a waiter's tablet. These apps have access to digital menus, an ordering system that can be used with a POS system and counter app, table management, and online payments for customers.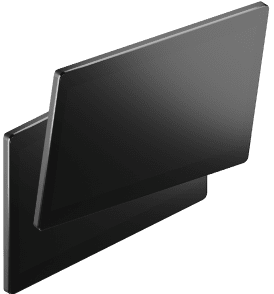 DirectDay WAITER APP BENEFITS
Using the waiter app can be a huge uplift in managing your business, not only you can upgrade your business by having more technology involved you can also have some benefits on the side!

Table management

Online payment at the table

Digital menu available with food pictures

A simple way of taking orders digitally

multi-language menu to serve foreign customers

increased efficiency with saving plenty of time

less workforce needed for serving customers
these are just some of the great aspects of the waiterapp.
Waiter app for restaurant table management
When waiters are serving a table or taking their orders, they need to do it perfectly to give their customers an incredible experience dining in their restaurant. The waiterapp and waiter tablet can be a piece of useful equipment for waiters while managing a table.
Waiter app to take orders
The best apps that your waiters can use to take orders are those with the most options for them to work with. Waiter apps mostly include digital menus for more customer comfort and table management which shows the specific orders for each table.
One of the apps that can grant you perfect service is the waiterapp. Having all of the factors of a great waiters app, The directday waiter app is the best option to choose.
Waiter app platforms and devices
Waiter apps are rather easy to install on different platforms and they almost support any device with any hardware. The most common device to use them with, are tablets. waiters app supports low-end devices and tablets usually with 8 inches screens up to 10 inches and an android platform.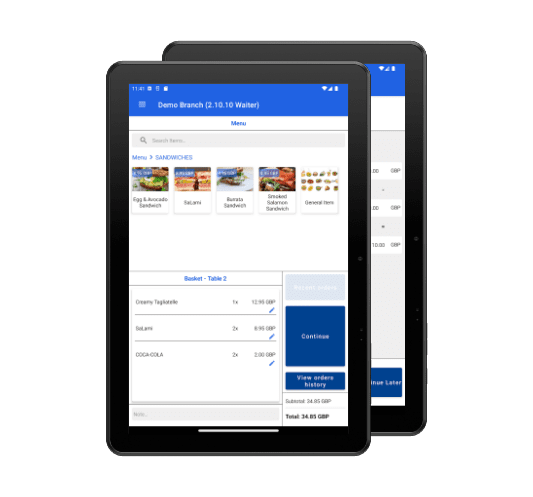 waiter app & waiter tablet prices
WaiterApp comes with a waiter tablet that matches directly to your directday pos. We offer 3 different plans which you can choose from and also an FEEE Plan which you can order right now if you are unsure about using directday services!
FREE
£0
1 Device
Up to 20 orders a day
Admin panel to set or change your menu
No Support
standard
£15
1 Up to 5 Devices
Multilingual Menu
Admin panel to set or change your menu
Support
Premium
Let's talk
More Than 5 Devices
Multilingual Menu
Admin panel to set or change your menu
Support
Buy the waiter app from DirectDay
We tried to make the steps easier for the comfort of our dear customers! You can simply try signing up on our website and choose whichever plan or services you like to have in your establishment. Waiter apps come with a pos unit package that has all of the equipment needed for a modern running business.
customers say about our waiter app
Frequently asked questions
And a bunch of helpful tips
The waiter app basically is an app that is used by restaurant staff and they can view the menu and foods you have available at that time. A waiter uses a waiter app to service a customer and take their order by the number of their table.
After installing the app into your device you put all of the information related to your business such as your menu the number of your tables and etc. waiter apps usually support phones, tablets, and other small digital devices and you can install waiter apps in which device that you feel comfortable using.
A mobile waiter is an app that is installed on a phone or tablet, and it can work as a waiter but way smarter and with the help of technology. They offer menus, orders, and payment information for customers.