Counter pos solution & Customer-facing system
Counter pos solution is a screen that shows the activities on your pos system. The counter pos solution comes with a series of apps but the most common app to use with your counter pos solution is a counter app that has the information about orders that you receive.
The customer-facing display is a screen that faces the guest and they can see what they've ordered in the time that they have been served in your restaurant. They also can see the information about the payments and the ways they can pay for their service.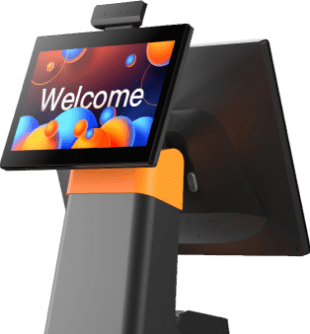 DirectDay COUNTER & CUSTOMER-FACING UNIT DISPLAY BENEFITS
Every successful business needs a certain amount of equipment and products that help them to run its business smoother with more profit. One of the products that are useful for your business is the DirectDay counter pos solution unit which has both a display counter screen and a customer display screen. These are some of the benefits of the DirectDay counter unit for your business.

Multilingual digital menus

Customer management

Free booking system

Table management

Sales report section
With a modern and simple design, you can match it with any color theme or any design style you have in your restaurant!
Counter pos solution system software
The app or the software that is used in a digital counter pos solution system connects your pos system with the display that is faced to you. After your diners are finished, you can put the items which they've ordered on the customer-facing display. This system comes with a double screen as one product and it's really useful for running a business.
Counter pos solution hardware
The hardware that is used in a counter device unit is one of the most important parts, so you need it to be powerful and reliable while working with them. Mostly the operator benefits from the hardware of the device that they are working with and having a high-end device will save you from possible lagging and malfunctions.
Customer-facing display software
The software that is used in a customer-facing device is a simple app yet useful for any business that needs one. While checking out, customers can see the items that they've bought and they can double check the items by the number of the table that they were served at.
DirectDay counter unit price
DirectDay offers you 2 models which you can choose your desired device from. Starting from £750 with both customer-facing and counter pos solutions and powerful hardware to make the work more pleasurable! The other device is our Lite version which is an Android tablet that helps you to move freely in your shop and get the orders. It occupies a small space and is best for smaller shops and start-ups. It only costs £300.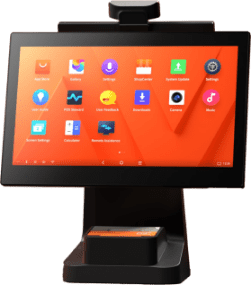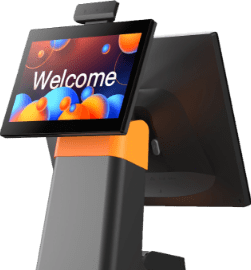 Buy DirectDay counter pos solution unit
For more information about the prices and how to order them, you can simply try signing up on our website or contact us via email or number. Still unsure about choosing a DirectDay counter unit? You can still use our free plan available on our website ready to be ordered!
customers say about our counter app
Frequently asked questions
And a bunch of helpful tips