Pay at table solutions, benefits and disadvantages
Pay at the table or pay at table technology is a new feature for restaurant owners to use technologies to their advantage and reduce the time spent by staff collecting payments from customers.
Pay at table or order and pay technology comes with the new electro POS systems and it gives the customers the ability to order their food and pay at the same time without the help of any staff.
Order and pay at the Table app
Most modern restaurants developed an app for their customers to enjoy the simple and fast way of ordering and paying feature. With the help of QR codes, customers can easily access the order and pay app of every restaurant that uses this feature to choose their favorite dish of the day and pay for it at their table or leave tips for the waiters.
How do you pay at a restaurant?
There are a few ways to pay at different restaurants and most restaurant owners tend to have a selection of methods for their customers to be at the peak of customer satisfaction. Here are the ways to pay your bill at a restaurant.
Payment using cash
One of the most simple and traditional ways of paying at a restaurant is using cash. As long as customers carry enough cash and restaurant owners have changes this method would work perfectly without any problems. Even online ordering payments are possible using cash which makes this method really popular among customers and business owners.
Paying by credit cards
This method is also called plastic payment. With your credit or debit card in hand, you can easily pay for your service with your money in your bank account which is connected to your credit card.
Paying via POS systems
POS system is a multi-function device that is used by many restaurant owners. POS systems allow customers to use many payment methods like tap and pay which is done by tapping your credit card, payment with smartphones at your table, and online payment with any kind of credit card.
With the Directday POS system, you can open a new door to restaurant management using new technologies! With awesome features that every restaurant needs to have, you can enjoy the pleasure of owning a POS system right now! Free-plan is available now!
Payment using smartphones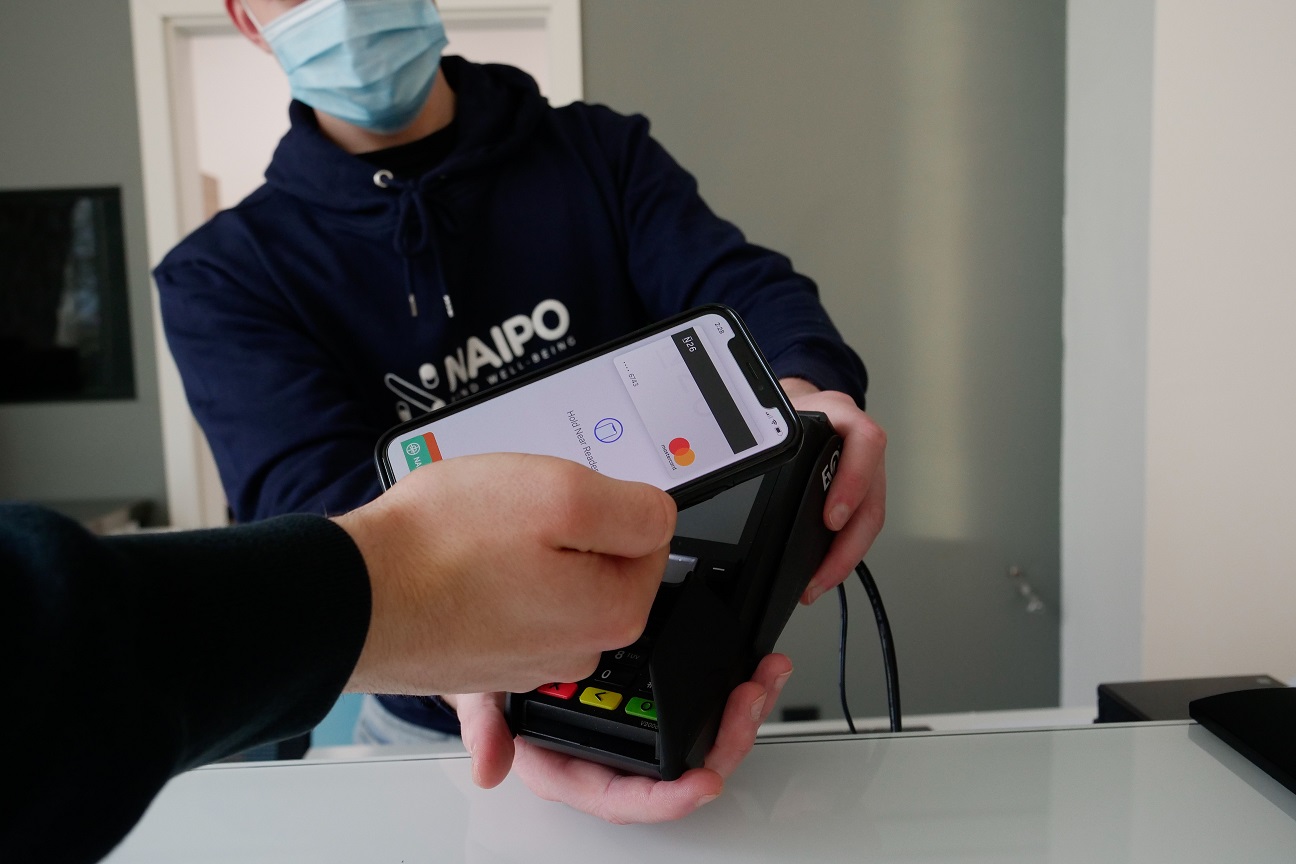 Smartphones and mobiles are the most common technology that you can find everywhere at any time. With the help of payment apps, you can do your payments in a secure and fast way without any interaction with physical money. Paying apps for phones give users the ability to link any of the bank accounts that they want to pay for services or items that they've bought.
Paying using a PayPal account
PayPal is another online method to do your payments. PayPal is one of the most secure and easy apps to use for paying for anything online. You can either link any of your bank accounts to your PayPal account or use your PayPal bank account directly if you have that.
Paying with Gift cards
One of the ways that most restaurants still use is payment with gift cards. Gift cards are mostly used for customer loyalty programs and advertising your business in a win-win situation. Gift card work just like regular credit cards that you use in a restaurant that provides them for their customers.
Disadvantages of QR code payment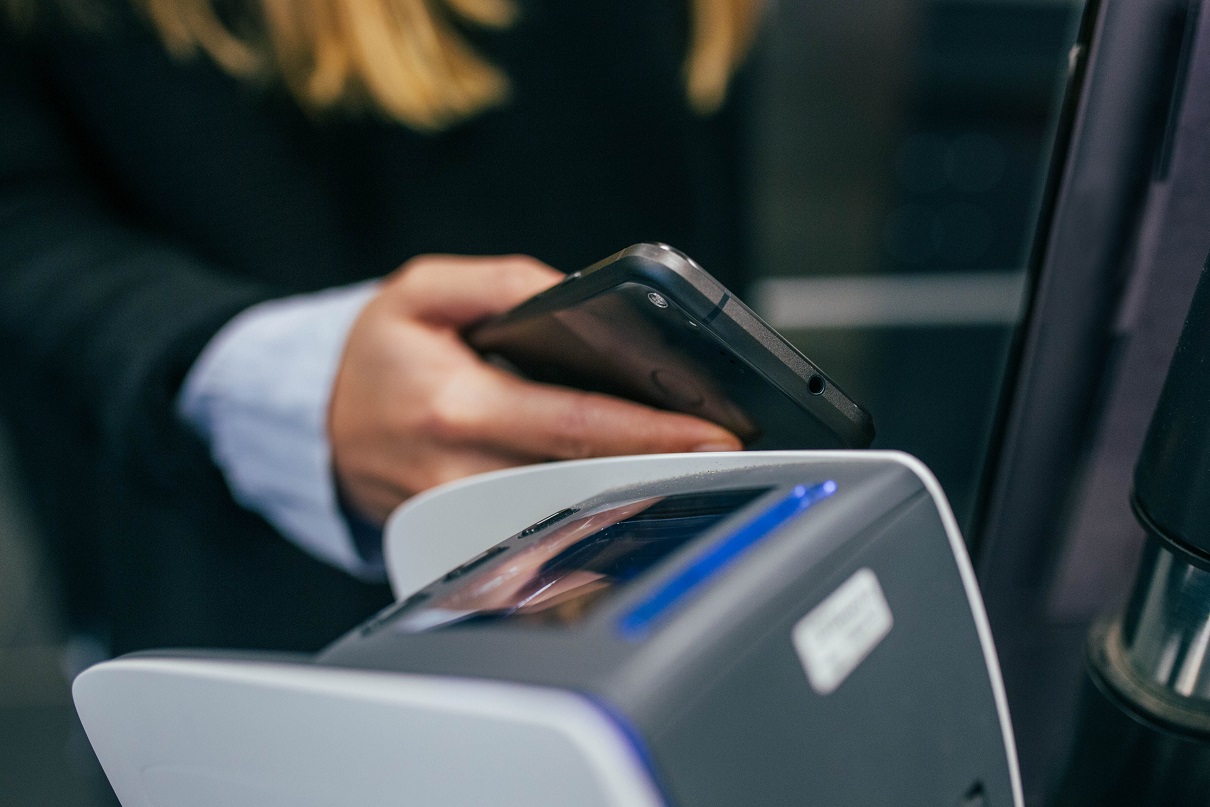 Just like any other technology, QR codes have some disadvantages too. QR codes are one of the most used ways for restaurants to do certain actions related to their business. If you planning to use this technology for your business you need to know the cons of QR codes so you can use them properly.
QR codes might be inconvenient
Using QR codes is done by your smartphones and some of the smartphones might don't have the option for scanning QR codes which can be a problem if you are focused on using just QR codes.
QR codes need an internet connection to function
Some customers may have not access to a reliable connection in order to use your QR codes which can be a huge problem. If your restaurant doesn't provide a free Wi-Fi connection for customers, using QR codes might turn into a disaster.
Distrusting QR codes
QR codes might sound unfamiliar to many people and they don't know how to correctly use them if they didn't have any interaction with them before. Some customers might have an unpleasant history with a QR code before, so it's normal if they don't trust your QR codes outside your premises.
QR codes and their one-way communications
QR codes have a simple structure and they work by a simple method using a code and a smartphone. If the connection between them breaks down or somehow interrupts, they won't be useful anymore.
A table management system helps business owners or managers to have information about their tables and their condition of servicing. With a table management system, you can track your customers and the capacity of your restaurant. The table management system also gives the ability to review each table's orders and the prices of their items.
Table payment is a new technology that allows the customer to order their dishes and pay for them right at their table without any other interactions.
There are ways to pay at a restaurant but one of the oldest and easiest ways to pay at a restaurant is paying with cash. Another popular way is the payment with online payment apps. This type of payment is faster and more secure because you don't need to wait for waiters or carry a large amount of cash.
Source: www.posist.com